Author: Erin Morgenstern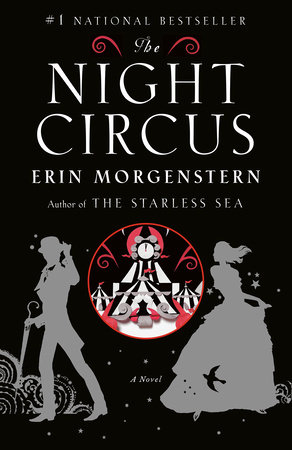 Keep your eyes open at night. The Night Circus arrives without any announcement, on no set scheduled, it simply arrives one day when it was not there before. Once the sun sets and the gates open, you will be whisked away into Le Cirque des Rêves, the Circus of Dreams.
Celia and Marco are rival magicians, trained from childhood to fight a magical duel to the death set in Le Cirque des Rêves. But Celia and Marco don't hate each other. Rather than one-upping each other, they impress each other, and soon the two lonely souls fall in love. What will happen when their masters find out?
I loved this book. It has a lot of flashbacks that can make this confusing at first, but it is well worth the read. I'm not much of a romance reader, but I found myself rooting for these two lovebirds. Fans of fantasy and paranormal romance alike will enjoy this novel.