"On a scale from one to 'invade Russia in winter,' how stupid is this plan?"
A little space walk. A little sabotage. A little messing with the lunar base's air supply. What could possibly go wrong?
Author: Andy Weir
Life on lunar base Artimus is expensive. Jasmine grew up in Artimus, with her hardworking father. Sometimes the apple falls pretty far from the tree. Jas has been caught up in get-rich-quick schemes for years and they always blow up in her face.
Working as a porter at the docks (and in no way sneaking contraband into Artimus) Jas is offered the payout of a lifetime! All she has to do is some corporate sabotage and knock out Artimus' air supply so a rich industrialist can take over the air supply contract.
Can Jas pull off the heist of a lifetime? or will the Artimus authorities catch her?
I really enjoyed this book. It's a heist story set in space. The science is shockingly accurate and I really appreciated that. I hate when Scifi doesn't put thought into the science behind the plot.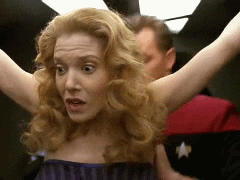 The only criticism I had with the story was that at no point was I really worried and Jas' safety, even the opening of the novel Jas was in a life-threatening situation, and while it is well written, you know the main character is not going to die in the prologue.
This is a great sci-fi adventure tale for all of us who miss Firefly.