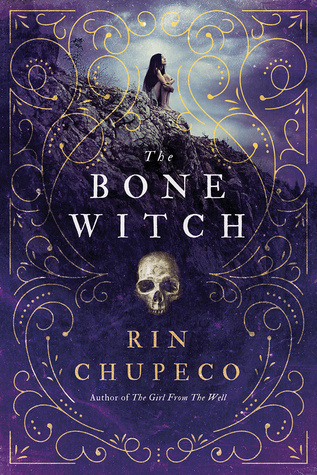 Let me be clear: I never intended to raise my brother from his grave
Author: Rin Chupeco
Tea comes from a long line of witches. The people of her village look to the women in her family to create healing potions and mend broken hearts. So it was no surprise to anyone when Tea proves to have magical powers.
What is surprising is that her power is to rise the dead, the rarest most feared and revered power of them all. Tea is taken from home and swept up into a courtly world far from the humble village healers she knew and is thrown into a world of magic, power,and revenge.
This book is part Beautiful Creatures and part Memoirs of a Geshia. I liked this book far better than I thought that I would. I could have done without the wrap-around story element. I'll have to wait until I've had a chance to read the rest of the series to decide how much, but I do really like this book.
This is a gothic fantasy with a rich believable world. If you are a fan of Holly Black like me, I recommend you check this book out.